On Monday evening March 30, the Core Ensemble finished the spring tour with a performance of Tres Vidas in Billings, MT. This landmark performance completed our cycle of performing in all 50 of the United States!
A post-performance supper at a local brew pub ended the season on a savory note:
Leaving Montana with some Lakota wisdom from Little Big Horn: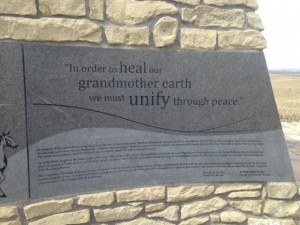 Thanks to all who performed, hosted, applauded, and appreciated our work!